HYROX is a unique athletic competition concept that combines high-intensity interval training, functional strength training, and classic endurance sports. A training concept that is ideal for martial artists and all other sports where strength and endurance are of crucial importance.
The HYROX Hamburg competition concept consists of a combination of athletic training, Strongman and CrossFit, combined with classic running units. HYROX is neither a CrossFit event nor another obstacle course (such as Toughmudder). HYROX is a combination of different training methods based on sports science, which demands everything from its participants and catapults them to a completely new fitness level already during training for HYROX. Complex and technically demanding exercises, such as Olympic weightlifting or muscle-ups, were deliberately avoided. The HYROX Workout can be divided into High-Intensity Interval, High-Intensity Functional, Strength, and Endurance training and offers an extremely effective training method to train an athlete holistically.
What are the advantages of a HYROX training?
The advantages of a HYROX fitness training are obvious. Endurance performance is of outstanding importance in a HYROX workout, which is why HIIT (High-Intensity Interval Training) is used. Due to a constant change of load, the trainers go to their physical limits in the short but very intensive load phases in order to regenerate in the following break time.
The HYROX Workout trains the athlete's maximum oxygen intake. The maximum oxygen intake capacity reflects the athlete's performance and is an important parameter for the assessment of the aerobic endurance potential.
The lactate tolerance in the musculature is increased. If the muscles lack the oxygen to burn glucose during extreme exertion, lactate (lactic acid) is produced. The lactic acid settles in the muscles, inhibits performance, and leads to hyperacidity in athletes. Since a HYROX workout always combines load components such as speed and resistance, the ability of the muscle fibers to continue to work even under acidic conditions increases.
The HYROX Hamburg Workout provides a balanced ratio of different exercises and loads components to ensure a good balance between strength and endurance.
The different types of load and the constantly changing intensities result in improved performance of the cardiovascular system. The flow properties of the blood are improved and the blood can absorb more oxygen.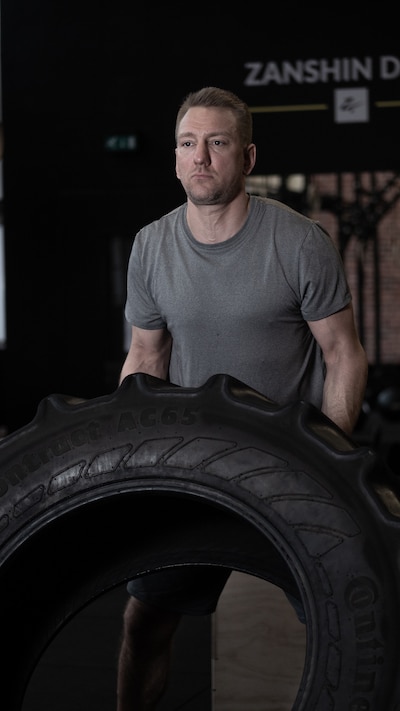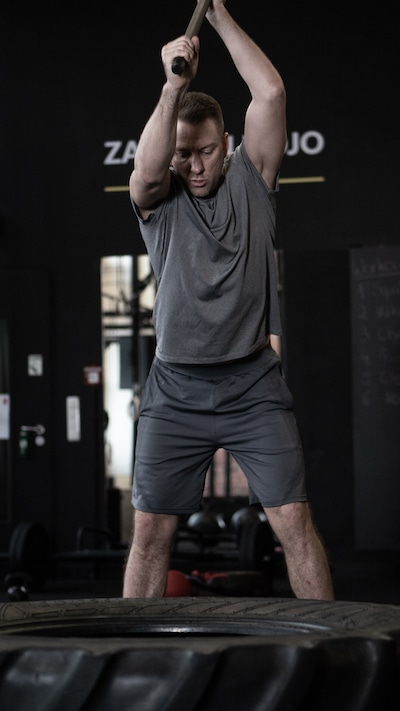 Hyrox Hamburg – Free Trial WORKOUT*
What does a HYROX competition look like?
Each participant has to run eight 1-kilometer intervals in the HYROX competition and completes a workout of 8 different functional HYROX exercises between each of these intervals. The HYROX Workout is divided according to the individual fitness level of the athletes and lasts between 2-7 minutes. All competitors complete the same parkour, sequence, and exercises in the HYROX Workout. Between the running units, the categories differ only in the number of repetitions and the height of the weights. Thanks to a global ranking, the individual finisher results of all athletes are then compared worldwide thanks to the always same event setup.
Who can Attend a HYROX competition?
The HYROX competition is suitable for everyone who has a certain basic fitness and at best has experience with HYROX exercises – as well as for professional or recreational athletes.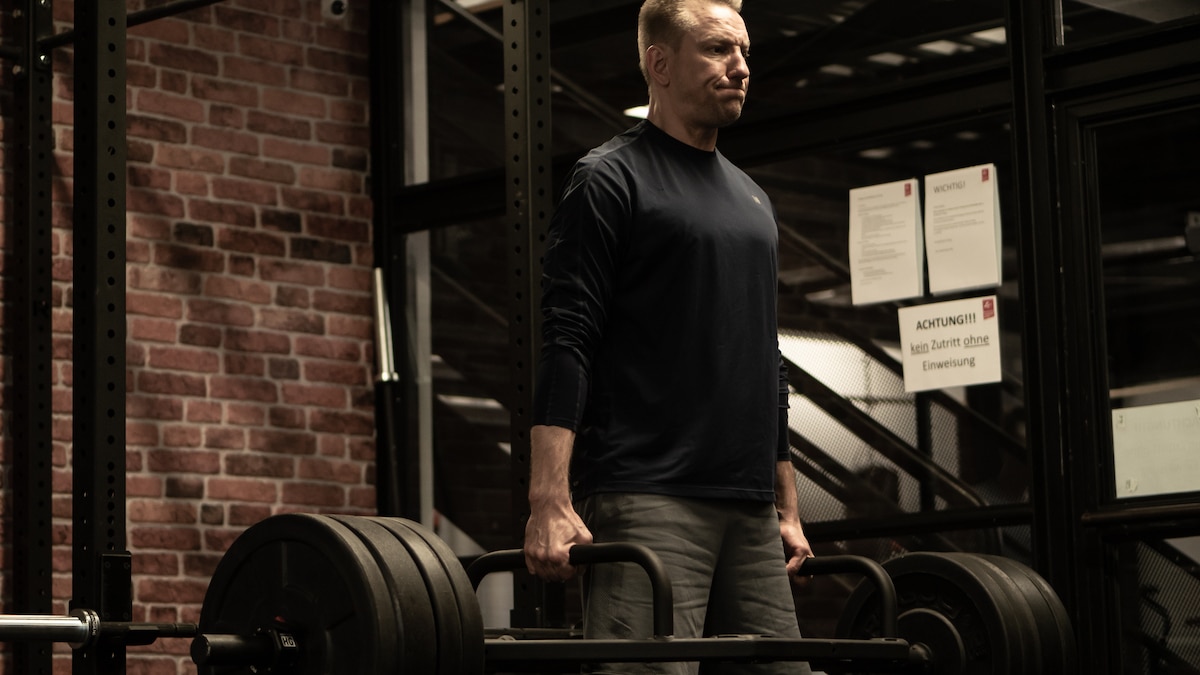 How do the different HYROX performance classes differ?
The athletes face each other in different performance classes, which in turn are divided into:
| Age | Performance category | Challenges |
| --- | --- | --- |
| minimum age 16 years | Male/Female | Corporate Challenge:Companies compete with their employees against other companies. |
| Staggered from 16 – 70 years | Amateur/Pro | Gym Challenge: Gyms compete against each other to find out which one is the fittest. |
| | | Team Challenge: Found your own hobby or sports team and win the "Sporting" – Team Challenge |
| | | Club Challenge: Sports schools and sports clubs compete against each other in Hyrox. |
HYROX Hamburg competition preparation
As a licensed HYROX and Fitness Coach Hamburg, I am happy to support you or your team in the HYROX preparation for such an event. In our sports school, the Zanshin Dojo in Hamburg, we have a certified HYROX Parkour, which is ideal for the HYROX preparation.
If you do not share the competition idea, the HYROX Hamburg Workout is the ideal complement to your own training, as the training for HYROX can be controlled variably. Thus the focus of a HYROX workout can be on pure endurance, pure strength content, or a combination of both training forms. The focus of a HYROX workout can be pure endurance, pure strength, or a combination of both training forms.
BENEFIT FROM 25 YEARS EXPERIENCE OF A CERTIFICATED PERSONAL TRAINER IN HAMBURG. BRING YOUR LIFE QUALITY TO THE NEXT LEVEL WITH PROFESSIONAL BOXING OR FITNESS EXCERSICE.