PERSONAL BOXING TRAINER Hamburg – BOXING, COMBAT SPORT, FITNESS

YOUR PERSONAL BOXING TRAINER IN HAMBURG

WILL GET YOU THE RESULTS YOU WANT – IN Altona, Bahrenfeld, Ottensen, Othmarschen
BENEFIT FROM 30 YEARS OF EXPERIENCE IN VARIOUS COMBAT SPORTS AND EXPERIENCE GENUINE FITNESS THAT WILL TAKE YOUR QUALITY OF LIFE TO A WHOLE NEW LEVEL!
As a boxing personal trainer, I know the problem only too well. Do you find it boring lifting weights for hours on end? Are overcrowded courses failing to deliver on the results you had hoped for? Do you want to learn how to box, defend yourself or simply lose weight through varied boxing training? Then you've come to the right place! For example, I offer individually tailored boxing personal training in Hamburg: with expert instruction and under perfect training conditions. Take the first step today and book your own boxing personal trainer.
BOXING PERSONAL TRAINING: THE ULTIMATE FITNESS BOOST. FOR EVERY LEVEL AND EVERY AGE.
Do you want to reduce stress, recharge your batteries and give your life a proper energy boost?
Do you often feel insecure? Have you always wanted to be able to defend yourself effectively?
Are you an active martial artist and keen to raise your skills and experience to a new, higher level?
Looking for a new hobby, a challenge or the perfect antidote to the monotony of daily life?
IF YOU ANSWERED "YES" TO ANY OF THESE QUESTIONS, THEN YOU'VE COME TO THE RIGHT PLACE.
MOBILITY – STRENGTH – STAMINA
BOXING PERSONAL TRAINING IN HAMBURG WITH EXPERT INSTRUCTION AND PROFESSIONAL CONDITIONS
PERSONAL TRAINING FOR EFFECTIVE SELF-DEFENCE
Learn how to defend yourself effectively with a sharpened mind, strengthened self-confidence and by using your instincts with easy-to-learn techniques, including from Krav Maga.
PERSONAL TRAINING FOR CONVENTIONAL BOXING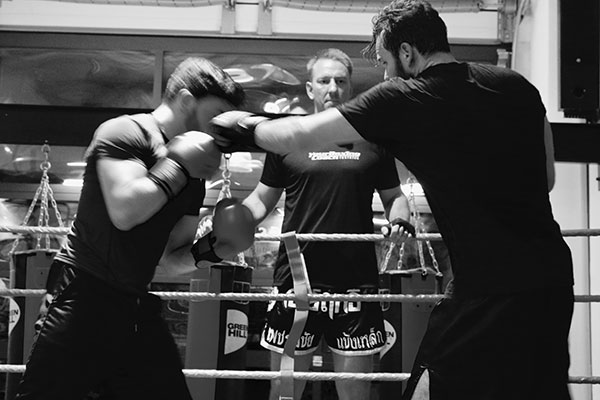 Time to let off steam and recharge your batteries. As a boxing personal trainer, I help you to toughen up your body, learn the basics of boxing, and enhance your fitness, mobility and coordination.
PERSONAL TRAINING FOR HOLISTIC FITNESS
Holistic fitness consists of strength, stamina, speed strength, balance, precision and mobility. Experience what it is like to be permanently healthy, satisfied, calm, fit and energised. And know how it feels to be in peak condition.
PERSONAL TRAINING FOR THAI AND KICKBOXING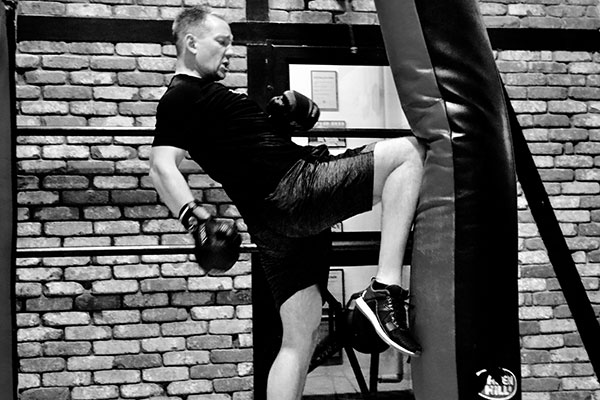 High-intensity training with complex punch and kick combinations. This hard, dynamic and at the same time fascinating combat sport will demand everything you've got. Action-packed training will get you the results you want.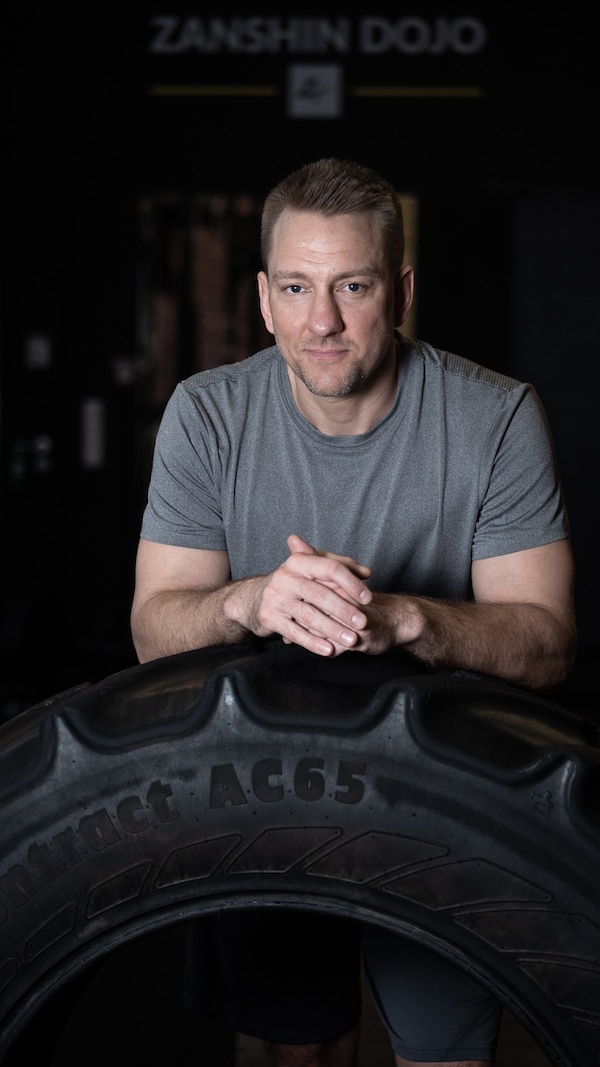 My name is Zeki and I am the founder of Your Boxing Coach in Hamburg. Combat sports are my passion! For more than 25 years I have been studying and practising various combat sports, and began working as a licensed personal trainer for conventional boxing, Thai and kickboxing, functional training and fitness around 13 years ago. With so much practice under my belt, over the years I have increasingly focused on working as a trainer: I love passing on my knowledge and my wealth of experience. If you also share my passion and would like to find out how I conduct group training, then you are welcome to participate in the different training sessions I run several times each week in one of Germany's largest martial arts schools, Zanshin Dojo.
My strength as a boxing personal trainer lies in my innovative approach to holistic training for both athletes and those who want to get in shape. For me, a traditional boxing or kickboxing workout always involves a variation of cardio exercises. That's why I incorporate my many years of experience from various combat sports into my sessions, but also from functional, core and mobility training. In this way, your boxing personal trainer creates an energetic, health-based and intensive full-body workout that is adapted to athletes of different skill levels. Since a personal boxing session delivers far better results than a group workout, I would like to invite you to take advantage of my introductory offer and try out a one-on-one workout.
EXPERIENCE YOUR BODY LIKE NEVER BEFORE AND ENJOY INCREDIBLE ENERGY LEVELS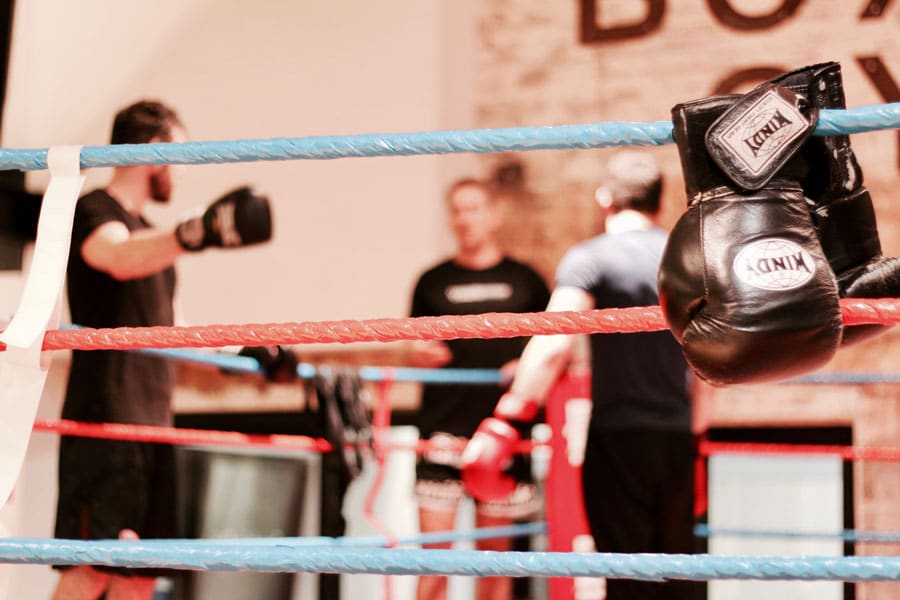 BOXING PERSONAL TRAINING AND COMBAT SPORT WORKOUTS IN HAMBURG
Boxing has long since ceased to be a niche sport. For years now, not only stars and successful managers have been swearing by the positive benefits of this intensive and demanding activity. Nowadays you can find boxing courses and boxing workouts of varying standards in virtually every halfway professional gym. These vary not only in terms of quality, but often also in the concept that underlies the boxing personal training. The vast majority attach considerable importance to a firm focus on fitness, with technical aspects not getting the attention they deserve. Having been a licensed trainer for many years now, my approach is and always has been to devise holistic training which places value on both high-intensity fitness elements and on the technical elements that equip you with the skills needed against an opponent. Coupled with coordinative exercises, a participant quickly develops his or her abilities and makes great leaps forwards in terms of athletic gains. This process is a lot like learning a language. You can't learn a language by practising vocabulary alone. It is important to spar with native speakers in order to develop your skills and be able to react more variably in different situations.
During my long career in combat sports, I have acquired knowledge from different styles and martial arts, so that my boxing personal training always includes components from effective, high-intensity Thai and kickboxing workouts, conventional boxing, Brazilian jiu-jitsu and MMA. Starting with Thai boxing, we have one of the most effective and hardest combat sports in the world, whose powerful fist-elbow-knee kick and clinching techniques make up the standing moves used in modern MMA. Nowadays, no self-respecting MMA fighter should dare to enter the octagon without advanced knowledge of Thai boxing. You can check out YouTube for a multitude of failed attempts!
Thai or kickboxing training is particularly demanding, because it subjects the athlete to far greater physical strain than, for example, conventional boxing personal training. Use of the legs, knees and clinching is also permitted, which demands everything from your opponent during training and especially during a professional competition. For this reason, professional athletes choose boxing personal training as a complementary workout method to vary the challenges they set their body. A combat sport workout is the ultimate interval training, because both training and competitive fights require you to alternate between maximum effort and active recovery.
LICENSED BOXING PERSONAL TRAINER
Boxing training offers a full-body workout that promotes strength, stamina, flexibility and coordination. In addition to equipping the athlete with technical skills, it also has positive effects on the cardiovascular system, balance, reaction time, agility and, last but not least, self-confidence.
What's more, boxing training is perfect for losing weight or burning fat, because depending on the intensity you can expect to burn between 750 and 1250 calories in a single session. As a licensed fitness trainer in Hamburg with many years of experience as a personal boxing coach, I pay special attention to training core muscle groups, because the execution of boxing techniques always requires you to rotate your core and a large – if not the largest – proportion of sheer explosiveness comes from the legs. A blow will therefore never be particularly powerful without additional force from the leg muscles. Since combat sports have always been my greatest passion, as a personal boxing coach I have constantly kept myself bang up to date during the 25 years of my career, developing my expertise further in regular training sessions with renowned world champions and numerous internationally successful coaches.
ARE THERE ANY ADVANTAGES OF TRAINING WITH A BOXING PERSONAL TRAINER?
Be honest: haven't you ever been in a stressful situation and felt the need to really let off steam on a punchbag, or even on a real opponent? In my training workouts, as a boxing personal trainer I give you the opportunity to get rid of all that tension and built-up stress, for example in a high-intensity focus mitt session. This gives you the immediate reward of a proper endorphin rush as soon as we've finished. As a boxing personal trainer, I can assure you that that very feeling can be addictive and has an immediate positive influence on your personal well-being and self-confidence. If you don't regularly practise sport, it's difficult to imagine how important feeling great in your body is for your general quality of life.
QUALIFIED PERSONAL TRAINER FOR BOXING & KICKBOXING
YOUR PERSONAL TRAINER FOR BOXING AND KICKBOXING IN HAMBURG – OFFERING FUN, SELF-DEFENCE AND FULL-BODY FITNESS!
Have you always wanted to learn to box, but a gym doesn't quite do it for you? Then register today for your boxing personal training, a personal kickboxing training session, a self-defence course or personal training for holistic fitness. Exercise lovers have certainly all reached that point where boredom comes from a lack of variety and monotonous training routines. This is guaranteed not to happen when training with Your Boxing Coach – your personal trainer for boxing, kickboxing and fitness.
Boredom is impossible during my training sessions. By adjusting the challenge to your individual needs and training in different intensity areas, we work together to achieve your goals. Even if not every personal boxing workout is performed at maximum intensity, you can count on an adrenaline rush each and every time. With your personal fitness trainer, a boxing workout or combat sports workout always doubles up as a workout for your entire body. Contrary to what most people think, a boxing punch in conventional or western boxing is not only delivered via the arms. A correctly executed punch is transmitted to the torso via an impulse from the foot, the large muscle groups of the legs and the buttocks. From there it is directed explosively via the arms to the target, often by rotating the body. This requires strong legs and a strong core area.
And don't forget: a demanding workout with your licensed personal fitness trainer – and the resulting high endorphin levels – mean your self-confidence will go through the roof. Expect to gain new strength in your daily work, becoming more efficient and more stress-resistant than ever before. As a personal fitness trainer, I know there is nothing better than to really let go at the end of a frustrating and stressful working day. The high this gives me after training is indescribable and has a knock-on positive effect on the rest of my life.